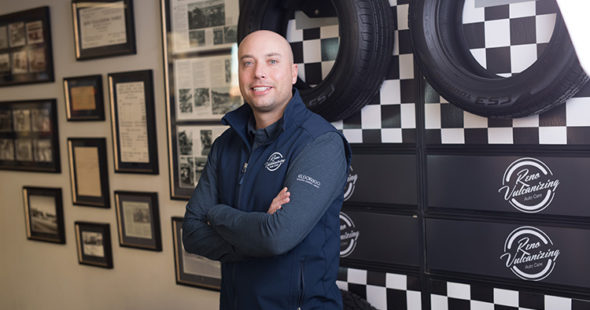 The neighborhood of Stead, NV, is located within the city of Reno, less than 10 miles north of downtown, off US 395. Stead has grown into a largely residential area with a good number of single-family homes, all just east of Silver Lake.
Stead is one of several communities in the North Valleys section of Reno. It sits directly south of Reno-Stead Airport, a 5,000-acre general aviation facility that hosts the National Championship Air Races and serves as an FAA Designated test range for drones. Local attractions in Stead include Sierra Sage Golf Course, Mayors Park, and Sierra Safari Zoo. Silver Lake Skate Park and North Valleys Splash Park are among various spots throughout the community offering outdoor fun, while several businesses operate along Stead Boulevard.
The performance and safety of your car or truck depends on reliable auto repairs to keep every component operating as it should. Reno Vulcanizing Auto Care & Tires serves Stead drivers at three convenient, nearby shop locations. In business for almost 100 years, we're a fourth-generation, locally-owned service center delivering precise auto repairs on nearly all makes, foreign and domestic. Reno Vulcanizing Auto Care & Tires aims to provide excellent customer service, and we look forward to developing a long-term relationship with your vehicle.